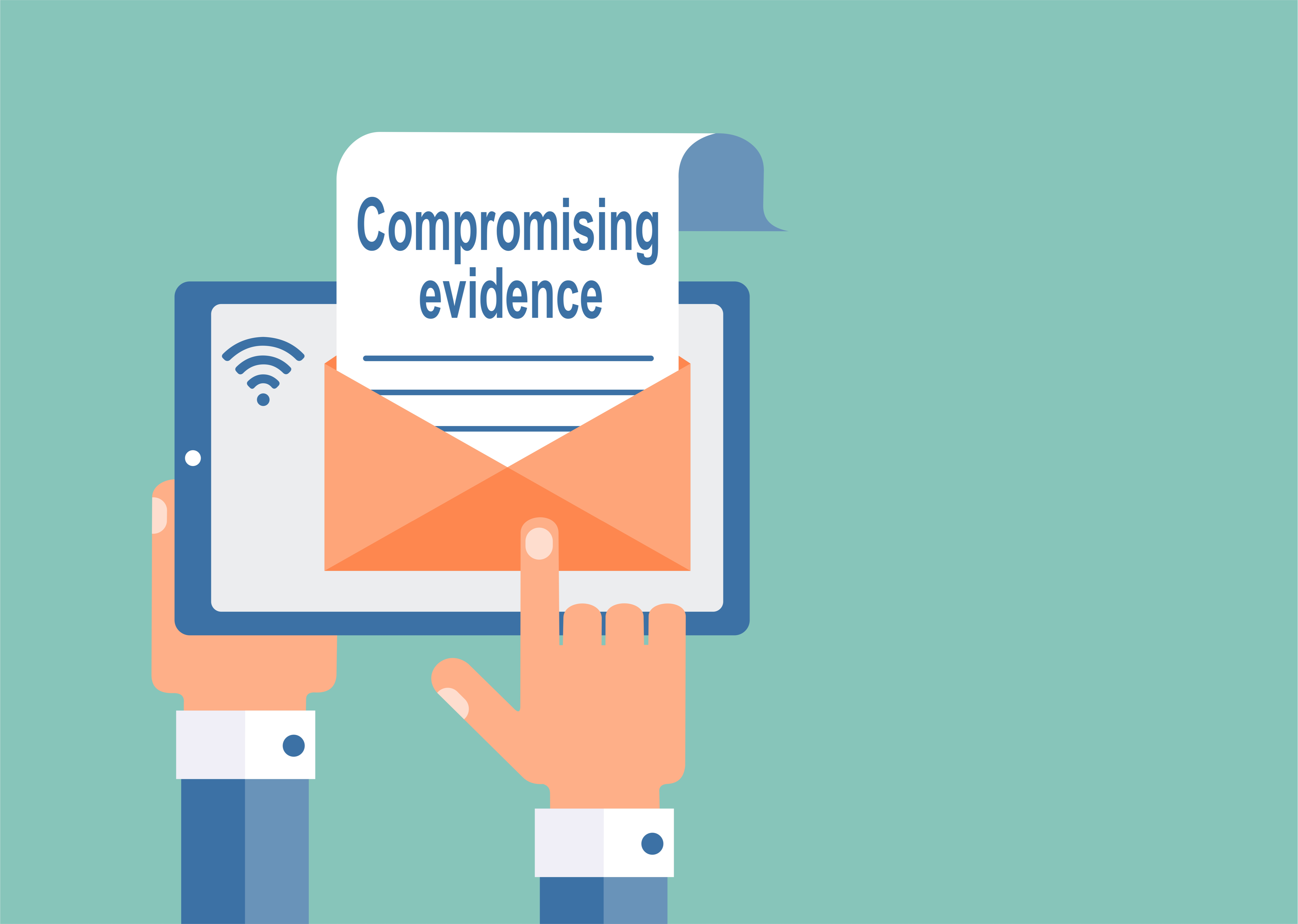 By law
Defamation is a negative and false claim of fact made by an individual against someone else. Slander and Libel, terms you might also hear, are forms of defamation. (Slander is defamatory content that's spoken, and libel being defamatory content published in writing.) For all intents and purposes, defamatory content is the preferred blanket term people use.

What Happens When Someone Makes A Defamatory Claim Against You?

You and your business are subject to harassment, ridicule, and/or loss of sales. Because the claim is made, as a matter of fact, many people will believe it. As a result, other companies may conclude their business with you in fear of potential backlash, and individuals may boycott your product/services.
What Are My Options To Defend Against Defamation?

Just Ask


With the age of social media and an ever-increasing need for up-to-date, quickly churned out content, mistakes are made. Oftentimes, bloggers and reporters simply make silly errors and would be happy to retract, redact, or remove the defamatory content. If you're a person with a relative amount of fame, consequently you're subject to news articles. Contact the writer or the managing editor to have the content removed. Complete removal is the only way to ensure that it's gone entirely from Google. If they refuse, you can escalate your tactics.
Consult With A Lawyer
A capable lawyer should be able to lay out your options, but remember, you need to prove a lot in order to win your case. Depending on the lawyer, it will take an extraordinary amount of time to win your case. However, sometimes hiring a lawyer to send a warning letter can provide enough fear for the author to remove the defamatory content. If you have some time to kill and the financial means necessary, then hiring a lawyer is probably a good option for you.
Consult With Guaranteed Removal

Most noteworthy, we don't charge consultation fees, and even offer a free reputation analysis. With over 10 years of specialized experience in content removal and suppression, we know the ins and outs of defamation. When you contact us, we go to work immediately by contacting the author, the site's registrar, (or the social media company,) and Google or Bing. We have the financial and technological means to remove the content quickly and permanently from the internet.  This ensures the defamatory content never, ever resurfaces.

In conclusion, If you're in need of defamatory content removal services give us a call at 833-873-0360 and we'll go to bat for you.