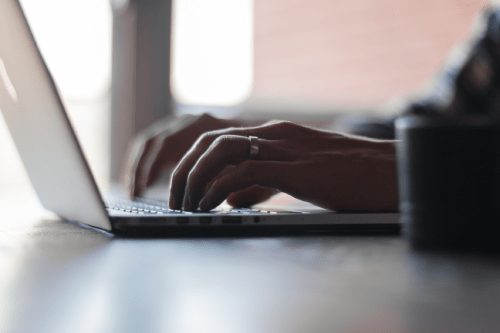 What Is An Online Reputation?

Your online reputation is a direct reflection of you (or your business) to the online world. Social media profiles, business reviews, blog posts, address listings, forums, Google searches, and more, all play a part in your online reputation. As a result, it's of utmost importance to control your online reputation, as it can have drastic results on many things: what school you get in to, who will hire you, who will rent to you, how much money your business makes, and even who will date you. In today's day and age of technological innovation—everything is readily searchable on the internet—and anything is searchable. If the thought of that is scary, you should diagnose your own personal online reputation. You can also get a free background analysis on your online reputation, too. Who knows, you may have nothing to worry about
Neutral 
If you have a neutral reputation,  consequently you probably aren't very active online. People who don't own businesses, have social media profiles, or create an online presence for themselves often have a neutral online reputation. On the other hand, if you do own a company or are self-employed, search your own name or businesses' name; if the search engine doesn't return anything, you have a neutral online reputation.

Positive 
Let's say, however, that you search for your business and do find it listed on Google, Facebook, LinkedIn, Glassdoor, etc. What are people saying about your business? If your company has been rated, by how many people, and how many stars do you average?


Negative 
If people are complaining about your website, services, products, or are just griping in general—you have a negative image. Not only does this affect your business, but it can affect your personal life, too. It could be affecting you from getting your dream job. Up to 70% of employers scan your online reputation when making a hiring decision.


One Bad Review Can Spoil The Truth
If you're satisfied with the ratings, what people are saying about you, and the success of your business, great! You definitely have a positive online influence. But let's say you have a 4.4/5.0 star ranking because one jaded customer left you a 1-star review. You should take it seriously; a single negative review or rating can have a devastating impact on your business or personal life, and it should be addressed.


Manage Your Online Reputation
Think of your online reputation as how searchable you are, and what comes up on those searches. If your arrest record or mugshot is posted on multiple sites, obviously that's not going to help you land that new job or find a romantic partner. If your business has hundreds of 5-star reviews, that's probably attributing to the success of your industry. Just like in real life, you need to manage what people know, think, and see about you. Controlling your online reputation is necessary for everyone in the 21st century. The good news is, there are great tools at your disposal for making managing yours easy. Want to learn more? Get a free online reputation assessment today!