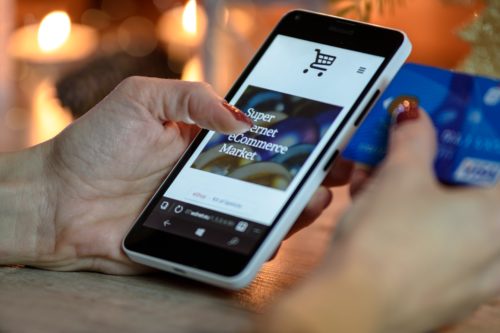 First of all the people behind ReputationLawyers.com want people to know there are ways to scrub a bad
reputation online through a process called reputation repair. From cyber-attacks to negative posts, there are trained professionals that can
help improve an online reputation.
The lawyers provide a full-range of services for reputation repair to help businesses of all sizes and individuals from
all over the world control their online reputation.  In addition, the attorneys
help clients identify and stop anonymous cyber-attacks. Despite the size or scope of the assault,
the damage online to a company's finances and reputation can become crippling.
Many times, directly recognizing an anonymous source and removing harmful or unwanted
material from the internet will not be enough to prevent a cyber-attack. Material that becomes
lifted from a website can become reposted.
As a result, new messages and posts can become released. Content can become merged and copied
throughout the Internet automatically if not timely dealt with and contained.
Furthermore, the internet attorneys at Reputation Lawyers shine at stopping cyber-attacks at there source.
Confronting the cause of a cyber-attack, sending out cease-and-desist letters and contacting
law enforcement agencies.  In addition, the team also obtains court-ordered injunctions and removal orders
can often be the only way to guarantee that a cyber-attack can become stopped for good.
While for many years it has been believed that individuals and businesses have few options if damaging or
harmful content becomes victimizing them on the internet. Seems like this situation is no longer the case.
The experienced Internet attorneys at Reputation Lawyers have a full arsenal of legal tactics to
efficiently remove offensive content from the internet and stop online attacks. As a result, the skilled
internet attorneys at Reputation Lawyers have successfully helped customers remove damaging
blog posts.
They also remove comments, pictures, and even entire websites. Using cost-effective legal
processes and techniques, we can successfully help clients.
While it may seem like the material has become removed from certain websites does not mean its
wiped clean. The staff works hard to make sure any cache version of the content becomes gone
for good. Also, the marketing of positive content will become ranked higher on search engines.
The effect can help repair any damaging online reputation.
Reputation Repair
Depending on the circumstance, our experienced team of internet lawyers will work closely with
public relations, crisis messages, and other online marketing experts as much as possible to rebuild and repair your
reputation. The web, search engines, and social media-oriented websites as the key to their
attention, our team can work to minimize and improve harm from damaging cyber-attacks.
Damage Recovery
Defamatory statements can become made, as a result, security breaches can happen, and intellectual
property rights are infringed. Identifying, extracting, and stopping the unlawful practice may not
be enough.
An individual or business may incur irreparable reputational injury and monetary damages from
a cyber-attack. Also, the internet attorneys at Reputation Lawyers can pursue the source of a
cyber-attacks and obtain court-ordered judgments. Also, the obtain monetary verdicts to
vindicate those who become falsely defamed.
Monitoring and Prevention
Reputation Lawyers works with online marketing experts to monitor and prevent intellectual
property infringement and cyber-attacks. In addition, our team uses in-depth web search tools to help our
clients control what is becoming said about them. Also, they discover unfair trade practice,
counterfeiting, and infringement of intellectual property rights. Our team helps clients find out
about these issues and address them before they become problems.
In addition to stopping online attacks, Reputation Lawyers works with a team of online
marketing, search engine optimization (SEO), and public relations specialists. Furthermore, they
defend and repair an online image and reputation.
In conclusion, the team offers individuals and companies a one-stop solution to put an end to online attacks.
Also, they manage the online image, reputation, and company brand at all times.