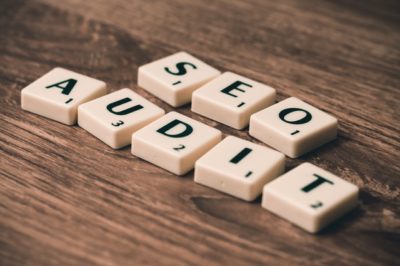 In the modern world, most people are searching for everything about everybody on the internet.
For business owners, it takes effort and money to build up an established presence online. The
team behind Reputation Lawyers stress how vital it is to have a positive online reputation.
With proper management, a person can build a robust online presence. But it only takes a few
negative posts to ruin all the hard work. These type of cyber-attacks can cause havoc on your
online reputation, taking months to repair.
Many times, merely identifying an anonymous source and removing the harmful material from
the internet is not enough. Material that becomes removed from a website can become posted
on other sites. These cat and mouse games sometimes are impossible to keep up with on a
daily basis. Content can become syndicated and copied throughout the internet automatically
and hard to contain.
That's why hiring the team behind ReputationLawyers.com becomes imperative to recovering
the online reputation you established.
The attorneys at Reputation Lawyers excel at stopping cyber-attacks at their source.
Confronting the cause of a cyber-attack, sending cease-and-desist letters, and contacting law
enforcement agencies are a few of the first steps. Then, obtaining court-ordered injunctions and
removal orders can often be the only way to guarantee that a cyber-attack can become halted
for good.
Understanding the impact of your online reputation has become extremely important over the
past decade. One or two negative posts or reviews can cause a more significant effect than
positive ones.
Websites that thrive on harmful content sometimes rank higher than others who have real
material. Because of this, when a person searches your name or business, they can become
turned off by reading negative information. These negative messages are a form of
cyberbullying.
But what is cyberbullying?
It is any bullying that takes place online or through technological methods. The harassment of
the person can impact the online reputation, taking up a lot of time and money to repair.
Cyberbullying can impact a person's well-being and status online. One of the steps required to
deal with cyberbullying often includes the removal of the false information. Taking this step will
lessen the damage when it comes to these posts.
For years, it has become widely assumed that individuals and businesses have little if any
options if the damaging content on the internet is victimizing them.
This situation is no longer the case.
You Can Control Your Online Reputation
The experienced internet attorneys at Reputation Lawyers have a full arsenal of legal methods
to completely remove undesired content from the internet and stop online attacks.
Also, the skilled internet attorneys have successfully helped clients remove damaging blog
posts, comments, pictures, and even entire websites from the internet. While using cost-
effective legal methods and techniques, they can successfully help clients.
While owning a business, online reputation has become extremely important. Building up a
business and relying on word-of-mouth can lead to customers from all over the world. When
they search for your business, you hope positive reviews and ratings come up. But sometimes,
individuals have other intentions.
If a person wants to post negative information about your business, they can go to websites and
social media. When a customer searches on various search engines, these negative message
can come up before the positive. Scrubbing these damaging material takes time and efforts
from a reputable source. That's where Reputation Lawyers step in to assist.
The team always builds positive online content while taking down the wrong information. That
way our online reputation begins to become positive once again. The buildup takes time, but the
impact will last forever online.