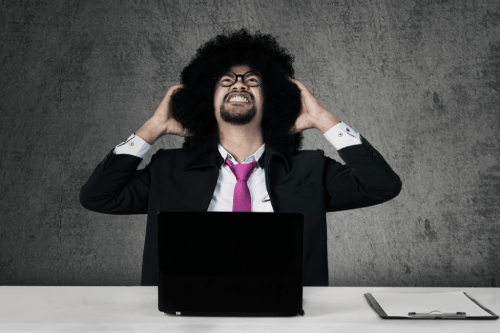 Fake reviews can negatively impact your business
It's important to check for feedback from customers. Let's say you check for fake reviews on Google, Facebook, Yelp, etc., and everything seems to be in good standing order. You take it a step further by checking the Glassdoor reviews of your business because you value your employees. And there it is; a scathing review from a former, disgruntled employee. But there's one problem… It's fake.
Do Your Due Diligence
From your company's inception, you've hired exactly seventeen employees – all of whom are still with the company to this day. So what's the deal? Is a competing establishment falsifying reviews to gain an edge? Is someone you upset 10 years ago writing fake reviews to get back at you?
Frankly, the Who, What, and Why doesn't matter; you need to address this fake review and move forward. But how do you respond? Do you leave it alone for fear of making matters worse? One negative remark about your company certainly won't hurt you, will it? One thing's for sure, responding to the fake review by claiming it's fake won't help your case; it looks desperate to say the least. So that leaves you with two options: leave it alone or reach out.
Option 1: Leave It Alone
Depending on the circumstance, review threat level, and medium the fake review was published on, there's no shame in walking away. Generally, you can assume anyone researching your company online is reasonably knowledgeable because they're making an informed decision by doing said research. One bad mark on your reputation against, say, dozens of 5-star reviews won't do much harm. Plus, if the fake review is in all caps, littered with spelling and punctuation errors, and is barely intelligible, that makes the reviewer look inept – not you.
Option 2: Reach Out

On the other hand, if the reviewer left a thoughtful, 4-paragraph comment with pictures or details to back their claim—even if it's fake— might be worth a response. Most companies shape their reply to fake reviews in three elements: apology, understanding, and outreach/solution. Here's an example:
"John Doe, we're truly very sorry for the delay on your order. We understand how frustrating it is when you don't receive your items on time. We're committed to having 100% satisfaction from our customers and we clearly didn't meet your expectations. Please reach out to us at [phone number/email address] and we'll do our best to make it right."
It's not as vindicating as explaining to others that it's a fake review, but there's a reason nearly all Fortune 500 companies respond using this format; there's little-to-no risk in providing a sincere apology with a reasonable solution. In fact, customers scanning your reviews may see it and think it's great how you went the extra mile to help out a jaded customer.
When In Doubt, Think It Out

Of course, there's no one-size-fits-all solution to dealing with fake reviews. Depending on the size of your business, what industry you're in, and the number of customers you serve, your strategy will differ. There are also variable factors such as the legitimacy of the review, the threat level of the review, and the platform the review was made on. (Companies like Yelp! and the Better Business Bureau essentially hold fake reviews hostage, coercing you to pay for their removal.)
It's not fair, but it does happen, and acknowledging fake reviews is the first step towards resolution. Arm yourself with research and figure out your plan of attack—or defense of—fake reviews.